We have good news for you! The Mont-Saint-Michel Abbey night stroll comes back in 2023, still produced by Amaclio Productions. This summer in Normandy, France, come and discover a brand new show - entirely remastered. A new author, a new set designer, a new concept: you won't regret coming to the new show.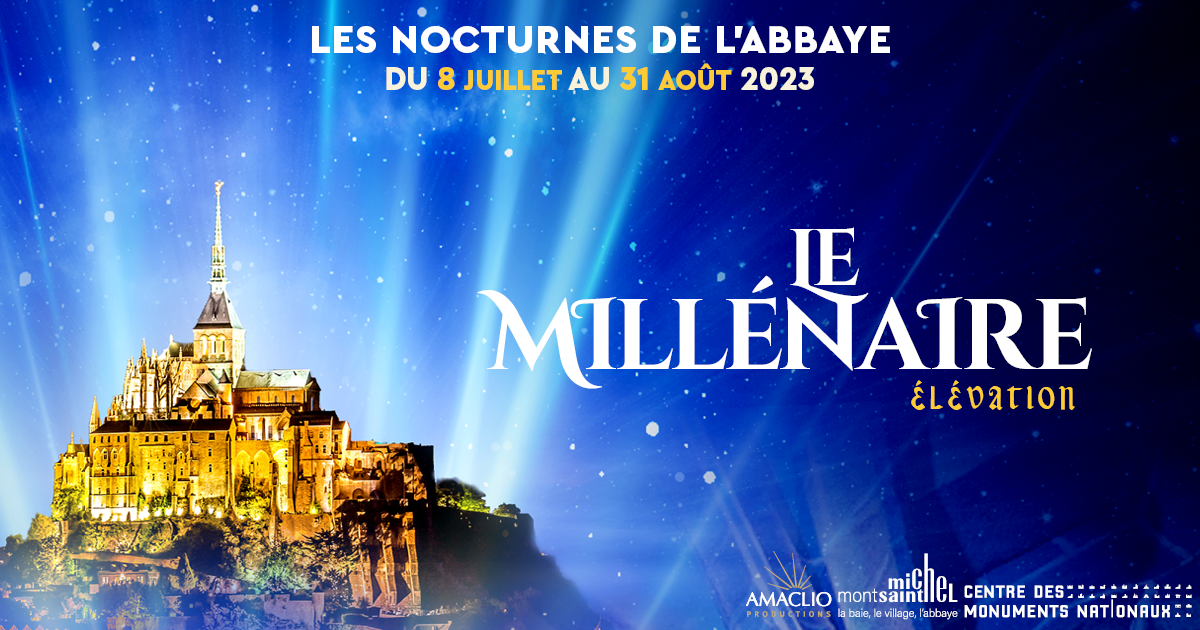 The Mont-Saint-Michel has not told all its secrets yet. Be ready for an innovative night visit full of emotions at the Abbey! Whether you have a fine knowledge of the Mount or not, whether you came as a pilgrim or as one of the numerous tourists, we welcome you to this wonderful place. Our visual and audio night stroll will showcase for you the best parts of this French architectural masterpiece. Beyond the stones, there are symbols: are you ready to unveil the hidden stories of the Mount?...
Stay tuned for more info on the new edition! And get your tickets right here.