Returning to Mont-Saint-Michel for a 6th consecutive year, Amaclio Productions is proud to present a new show this summer.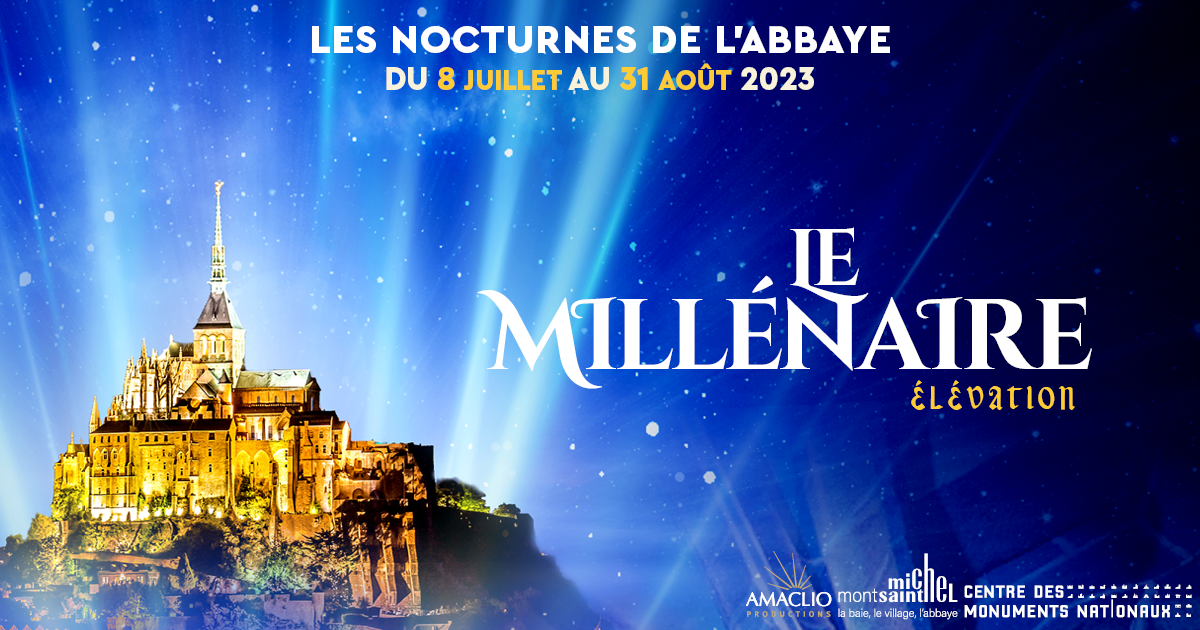 This summer 2023, the majestic Abbey of Mont-Saint-Michel will not only be one of France's greatest architectural gems, it will also be the setting for an enchanting night-time show, a celebration of history and beauty that promises an unforgettable experience for visitors. Experience a unique moment: "Le Millénaire - Élévation", and celebrate 1,000 years of France's most famous abbey. Conceived by French company Amaclio Productions, already renowned for Nuit aux Invalides, Éternelle Notre-Dame and Cité de l'Histoire, this nocturnal walk will delight visitors looking for a unique immersive experience.
The concept?
From July 8 to August 31, 2023, every evening except Sunday, step inside the abbey walls, wander through the rooms at your leisure and discover how Amaclio Productions and no less talented scenographer Martin Arnaud have transfigured the abbey using the very best audiovisual technologies.
Think you know the Mont?
"Le Millénaire Élévation" will show you it from an angle you've never seen before...